Social media is very powerful to have in your arsenal when it comes to event marketing and TikTok marketing is a perfect match when it comes to creating interest around your event. There is plenty for marketers to take advantage of when it comes to TikTok marketing; TikTok is a creative platform that has a remarkable ability to reach the right audiences.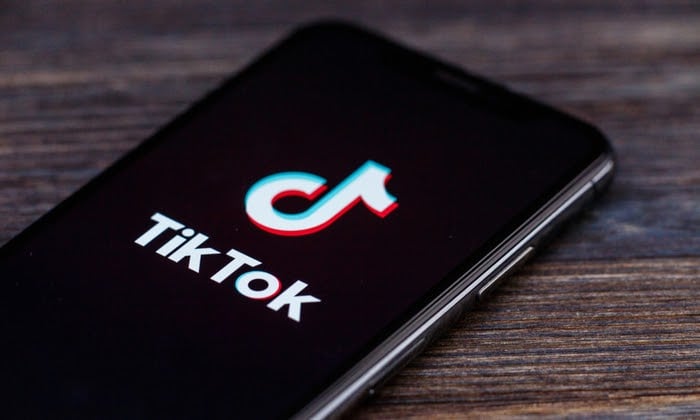 We have created a list of strategies for you to try whether you are just getting started or whether you're trying to perfect your TikTok marketing strategy. We cover everything you will need to know about finding and selling to your ideal audience, so hopefully, this will start to inspire some ideas to experiment with.
1) Try TikTok Paid Ads
A mixture of paid ads and organic content can really help boost your social media and TikTok is no exception. It is very worth looking at TikTok's variety of paid ads offers and figuring out what works best for you.
There are five options available to you when it comes to TikTok marketing: TopView, Branded Hashtag, Branded Effects, Brand Takeover and In-Feed ads. All 5 types can certainly be used but you might find that certain types of ads work best for your TikTok marketing strategy.
View and Brand Takeover ads can capture attention with their full-screen displays, which can be great for when you are selling tickets. Branded Challenges and branded effects are great for engaging your audience during multi-day events. You can use In-Feed ads to create hype around your event throughout the year.

2) Participate In Trends
TikTok is a hub for trends and popular challenges. Participating in trends using popular sounds or effects can help you garner masses of views and if a trending sound is relevant to your business, you can use it to capitalise on the publicity. Popular sounds can help go viral and in turn, this will lead to more engagement and potentially more sales.
To identify popular trends, you can use Tik Tok suggested searches, which give an indication of what's popular at the moment. You can also spend some time going through your for you page and this will give a more authentic indication of what performs well and makes it to the 'For You Page', which is essentially what you should be aiming to reach.
3) Start Your Own Trend
You might struggle to follow popular trends on TikTok, and this is where you can incorporate starting your own trend into your TikTok marketing strategy. You can encourage your followers to participate for a chance to get a feature on your page or start a competition with some form of incentive. Whilst TikTok is largely about following and participating in trends, it's also about being original and generating new ideas. Being authentic pays and don't be afraid to keep trying and posting your trend multiple times if it doesn't land instantly.
4) Collaborate with Influencers
TikTok has created a whole new genre of influencers and that is TikTok influencers. TikTok influencers become successful with their reputation for the high-quality content they provide. Establishing connections with relevant influencers can benefit you a lot as event organisers as you can gain from their following. You can collaborate with them via paid ads to promote your event, inviting them to speak or perform at your event or even collaborate with TikTok famous caterers for example.
5) Be Organic
TikTok is a creative platform and users expect to see organic and user-generated content. What this means is that the content that performs the best is videos that aren't published or staged but are filmed on a phone. This is especially great for small businesses without a huge marketing budget.
Professionally filmed content never really performs that well and users don't tend to engage much with it. So essentially the best TikTok marketing strategy there is, is just to be authentic with it and do what feels natural and convey your passion for your business and you are bound to see results.
Investing in TikTok can be very worthwhile even as a small business. Try out what works for you and remember there is no right or wrong way!
About Vivus Create: We are not your conventional events platform and we'll never try to be. Vivus Create was built with 2 things in mind, maximising the event organiser's revenue and creating a sociable experience. To learn more on how to get started with events, check out this blog post or if you would like to get started right away, check vivus create web or our app out.