Event marketing is just as important as the execution of the event. It is becoming increasingly difficult to stand out in the events space. Our guide will help you identify and implement the best event marketing strategies. This will improve your event's visibility, attract attendees, and maximise the success of your event. We will discuss event marketing methods that don't necessarily mean you have to spend more but will take time effort and care.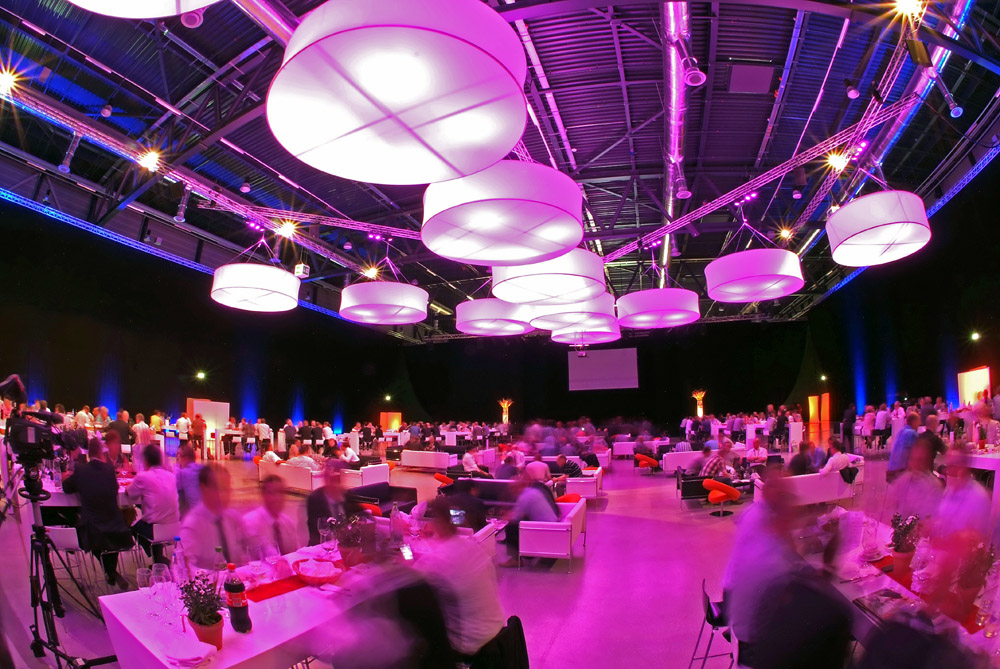 Consider the size of the event
The design of your event marketing plan should begin with the basics. This will give you a good idea of how you want the event to play out and what strategies will be necessary or effective. First, you should consider how big the event is, such as a small gathering or a large music event as this will greatly influence how your event marketing should be carried out. you will need to target your market towards the right audience.
You should also be considering how far along you are in the planning process, so if the venue is booked and the date is set, you can begin with basic event marketing. You also need to set some goals, what do you want to achieve from your event, how many attendees do you want. Setting goals can help to inform your marketing strategy.
Set your budget
Budgeting for your event is very important, and you must remember to factor in your event marketing budget from the start. This will allow you to implement a budget-friendly strategy. You also may be able to identify areas where you may be able to save some money and dedicate more to marketing rather than leaving it as an afterthought.
You can also work on how you can get opportunities for free or cheap marketing. For example, you can try partnering with local businesses so you can cross-promote. You can also use Vivus Create to broadcast your event at no cost. Social media is also a powerful tool to promote your event. Use a multitude of event marketing strategies to help you to promote your event in an effective way.
Event Marketing Tips
1) Competitions
Running a competition can help drive up attendance and the great thing about them is that they are so easy to implement. For example, every ticket purchased can be equivalent to one entry into the competition. Everybody loves free stuff, so this is a great strategy. If you don't have the budget for prizes, you can always reach out for donations from local businesses such as gift cards or products.
2) Micro-influencers
Working with local micro-influencers can also be cost-effective but successful as a event marketing strategy. If these individuals have smaller but engaged and loyal followings, they can successfully promote your event. You need to make sure you are reaching out to relevant influencers such as those in your area or of the same demographic that you are targeting. Incentives or cash can be offered in exchange for their promotion. Make sure you finalise the promotional strategy before signing with the influencer and agree on the promotional plan.
3) PR Stunts
PR stunts aim to generate buzz around an event but do require meticulous planning so they can be carried out seamlessly. Think carefully about all the necessary logistics to ensure it is feasible before actually committing to it. Make sure this is something that is reasonable within your budget as well. PR stunts can greatly help in building brand awareness, customer base and hype. Invite journalists and influencers ahead of time to maximise the payoffs of the PR stunt. Also, make sure you get plenty of content to post across your own social media platforms.
4) Discounts
One very effective way of boosting your ticket sales from the get-go is using early-bird discounts to build interest. You can also offer bundle prices when tickets are bought in bulk. Another alternative is a referral scheme type of discount. These methods can help push sales and ensure a large attendance from early on.
5) Advertise in neighbourhood guides
If your community offers free neighbour guides, this is a great spot for you to advertise in. If you build a good relationship with the publishers, you can advertise your event in it. This will widen your reach and raise awareness. You may choose to offer an exclusive promotion code in this advertisement to help drive sales and offer incentives to readers.
Event marketing can be difficult and daunting, but hopefully have given you a starting point and inspired you in some way. Vivus Create offers many tools to help with your event planning and marketing, with tools and resources that will help you from start to finish so be sure to check these out!
About Vivus Create: We are not your conventional events platform and we'll never try to be. Vivus Create was built with 2 things in mind, maximising the event organiser's revenue and creating a sociable experience. To learn more on how to get started with events, check out this blog post or if you would like to get started right away, check vivus create web or our app out.